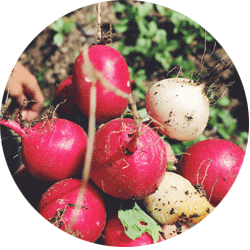 Local & Seasonal products
I'm working with fresh, seasonal, local and often organic products. What's important to me ? To know the origin of the products I use.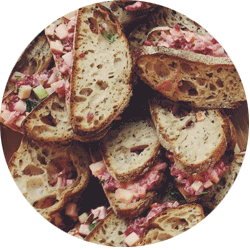 Homemade
This is what I care about the most. Almost everything is cooked by myself or my team.  And it always tastes better when it's homemade !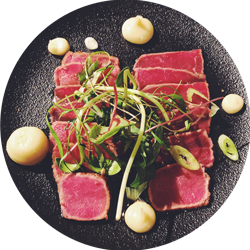 Tailor made
From a one-to-one dinner to a 500 guests wedding, I'm offering you a completely tailor made service. I'm here to advise you and adapt to your needs at the same time.
f
From a one-to-one dinner ...
A romantic one-to-one dinner, a family style dinner or a business meal at home ? I'm moving with my equipment and cook a menu that will allow you to enjoy your evening with your guests without having to go in the kitchen all the time. Even better ? You don't even have to do the dishwashing and I'll keep the place clean and tidy.
&
... to a 500 guests wedding
You are thinking about something bigger ? I would be happy to discuss it with you, and help you planning the event. Wedding, business meal, anniversary, everything is possible. I work with young, smiling and experienced staff members that will make your event unforgettable.
Phone : 
+32 (0)494 33 55 95